Welcome to

Extreme Divers Club!

South Florida Freediving Spearfishing

Always Under Construction!

Extreme Divers Spearfishing Club - Originated in 2003 by founders George Gonzales "Speedy" and John Bettua. After seeing what a large club can turn into by letting everyone in and the politics, tournaments, whinning and sniffling. We decided to create our own club. Free from all of the above. Our club has no tournaments and no meetings to bitch at. It's a stress-free club!

We meet on dive days with our members and new members. We believe that a good day on the water means everyone is safe and sound to dive another day that they shot at least one nice fish and didn't loose any equipment.

We share some common values that should be in all new members, these are:

1.  Families are first. Family values are an important to us. We encourage family members to join us and enjoy the events. Several times a year we get together at a bar-b-q to talk of big fish that got away and to meet families.

2. We don't dive to make money. In fact, to us it's a wash, a beautiful day on the water with great company equals money out of our pockets. This means we do not want someone who makes a living off of dead fish.  No Commerical divers or fishermen. If your idea of a good day is shooting everything in sight then maybe you'd be happier in another local club.

3.  We are honest. When we say we will do something then you can rely on it getting done. The members make this club and the integrity of club is at stake with each member. Without integrity and honor the club will perish. If you like to be dishonest or don't care about these values don't even attempt to join.

4.  We share our knowledge. We believe the future of the sport lies in the proper training of the next generation. We encourage new divers to join us, so that we may pass on diving and hunting techniques as well as our values.

5. Please read the attached file on Boat Etiquette.

Spearfishing is an anicent art, with it comes lots of responsiblity not only to yourself and dive buddies but also to mother ocean. If you'd like to get involved with us here in South East Florida please contact me.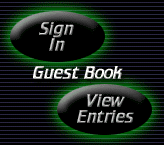 Spearos that have visited our site since 8/06

New Information!

This club still exist, members still dive with each other.  Send your pictures in for 2009!